Tax Law Attorney in Palm Beach County
Tax Law Professional - Call
(561) 693-3734

!

When it comes to taxes, most people want as little to do with the subject as possible. That is why individuals retain professionals to assist them with submitting their taxes and resolving any tax problems they encounter. At The Law Office of Michael K. Miller, P.A., our experienced tax attorney focuses on finding out what your specific needs are and determining the best legal strategy for resolving it.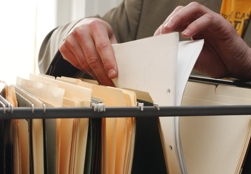 With over 30+ years of experience and as a former IRS agent and AV® rated lawyer, Mr. Miller brings extensive experience to his clients.
Attorney Michael K. Miller can assist with unfiled returns or filing an application for 501(c)(3), or other tax-exempt status. He will also work vigorously to obtain penalty and interest abatement or an offer in compromise on your behalf. He is knowledgeable regarding the statute of limitations and how that may affect any taxes you owe as well as in trusts and estate tax returns.
Call or contact us online to request your free consultation with our trusted tax attorneys in Palm Beach County today!
Resolving Tax Problems
Regardless of what tax situation you may be facing, our firm is confident we have the legal expertise to address your issue. With an extensive experience and background, Mr. Miller is able to find the appropriate legal plan to resolve your tax problem. Well known for his compassion and skill in all tax matters, he works diligently to protect your rights and minimize the tax consequences you may be facing.
Contact a Palm Beach County tax attorney today for a FREE consultation!