Florida Attorney Michael K. Miller
Three Decades of Excellence in Tax Law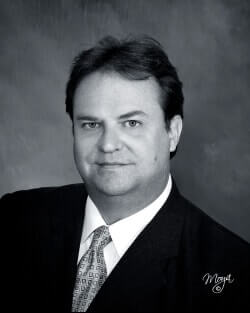 Michael K. Miller brings over 30 years of tax, accounting, and legal experience to his clients. Mr. Miller has successfully completed both the Florida Bar examination and the Certified Public Accountant examination. He has been a member in good standing of the Florida Bar since 1989 and admitted to practice before all FLorida courts and the United States Tax Court. Mr. Miller is also a member of the Palm Beach County Bar Association, the American Bar Association, and the American Society of Tax Problem Solvers.
Mr. Miller has achieved an AV® Preeminent™ rating by the Martindale-Hubbell® Law Directory. The AV designation means that Mr. Miller has been rated by Judges and by fellow attorneys as having the highest possible rating for legal ability and ethical standards. The "AV Preeminent" rating is awarded to less than 10% of all attorneys nationally and is the highest rating offered by the Martindale-Hubbell Law Directory.
Contact The Law Office of Michael K. Miller, P.A. to get started on your case.
Former IRS Revenue Agent
Prior to entering the legal profession in 1989, Mr. Miller practiced as a Certified Public Accountant, focusing solely on tax matters. During this time, he served as an IRS Revenue Agent for the Internal Revenue Service in Washington, D.C., where he performed audits of individual tax returns and performed other duties in connection with the enforcement of U.S. income tax laws and regulations.
Premiere Legal Education
Mr. Miller received his law degree from the University of Virginia School of Law, one of the top 10 law schools in the country. He also holds a Master of Science in Accounting degree from the University of Virginia. Mr. Miller earned his Bachelor of Professional Accountancy degree from Mississippi State University.
Premiere Legal Training
Mr. Miller received his initial formal legal training at the top-tier international law firm of Cadwalader, Wickersham & Taft, where he spent the first five years of his legal career. Established over 200 years ago, Cadwalader, Wickersham & Taft is one of the preeminent law firms in the United States (and the oldest Wall Street law firm still in existence). While at Cadwalader, Mr. Miller practiced extensively in the tax area, engaging in both domestic and international tax matters.
Elite Attorney in the Private Sector
Immediately prior to forming The Law Office of Michael K. Miller, P.A., Mr. Miller was General Counsel and Secretary of Dycom Industries, Inc., a NYSE-listed company with over 8,000 employees and annual revenue in excess of $1 billion. While serving as General Counsel of Dycom Industries, Inc., Mr. Miller was responsible for managing all of the company's legal affairs and also advised the company's Treasury and Finance departments on tax and financial matters.
Former Graduate-Level Professor
Mr. Miller has also served as an Adjunct Professor at the University of Sherbrooke in Sherbrooke, Quebec, Canada, where he taught a graduate-level course on U.S. income taxation to foreign graduate students. The University of Sherbrooke is a major Canadian university with an enrollment in excess of 35,000 students.
Why choose Attorney Miller?
Mr. Miller brings a unique perspective to the resolution of tax matters. On the one hand, he received his legal education and legal apprenticeship at top-tier institutions, having graduated from a top-ten law school and having received his initial on-the-job training at one of the nation's premier law firms. On the other hand, Mr. Miller also has invaluable practical "in the field" experience, having previously worked at the Internal Revenue Service as a Revenue Agent.
As a result of this "in the field" training, Mr. Miller has a vast knowledge of the federal income tax system and a unique familiarity as to how the enforcement of the tax system works from inside the IRS. As such, Mr. Miller has a valuable blend of formal and "real world" training/experience, allowing him to effectively battle the IRS and fight for your rights under the federal tax code. This is a unique skill set you will want to have on your side as you battle the IRS.